African Day at SMA Primary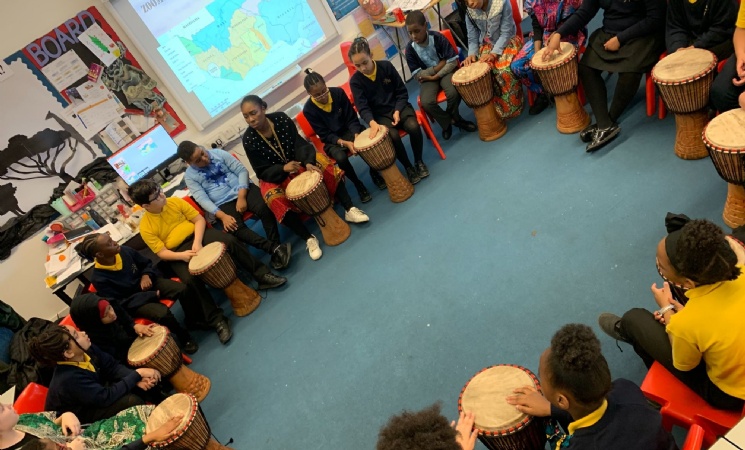 The year 5 team celebrated African day, which links in with their topic: Benin, on Friday. The day was comprised of various activities including African drumming.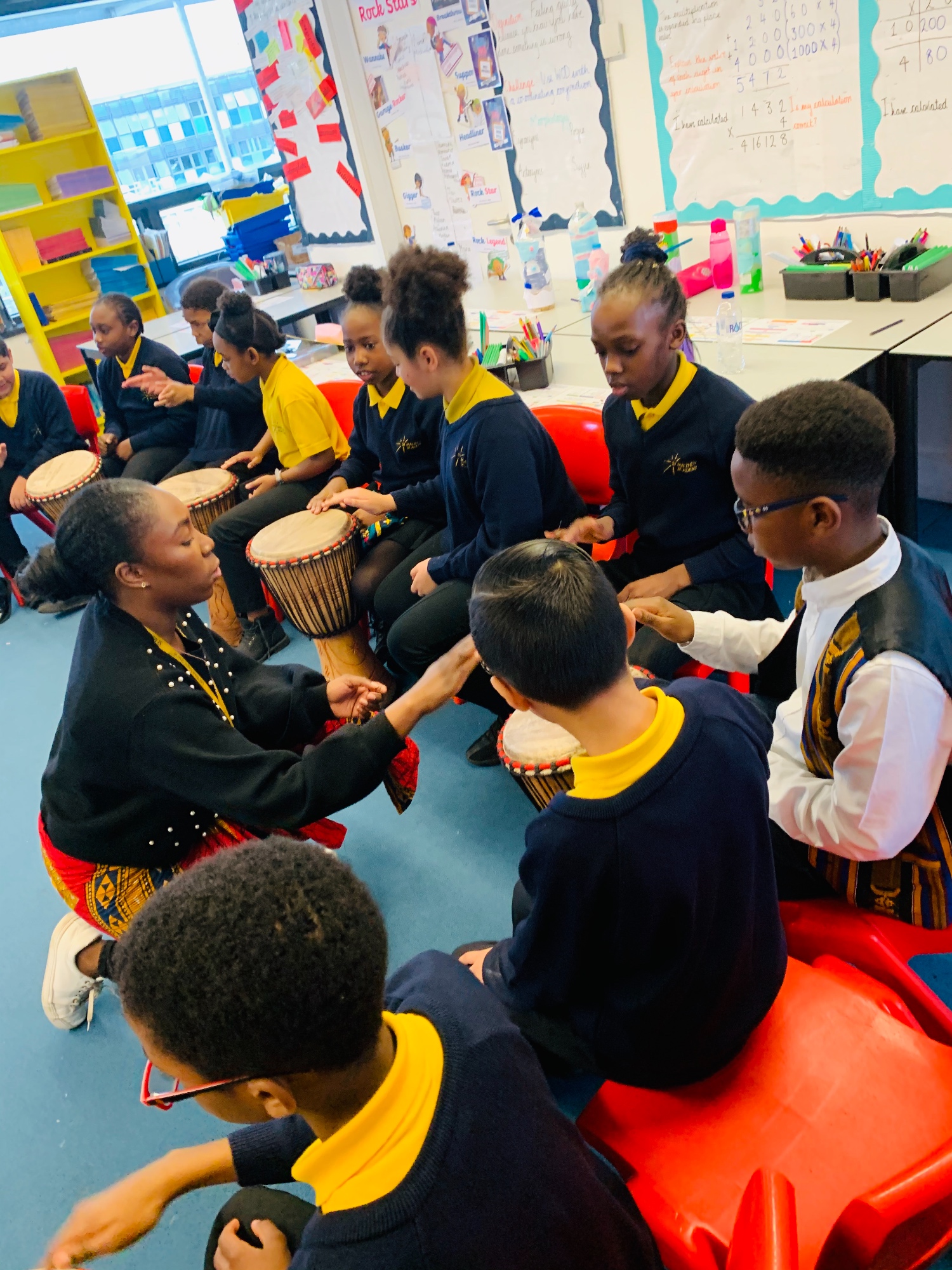 Some of the children came to school dressed in their African attire. Wolves class composed their own African dance which highlighted what Africa meant to them. Lions designed and made their own shakers.
After that, they spent some time playing and repeating rhythms on the African drums and learning about West Africa.
Some of the children also bought in some African food from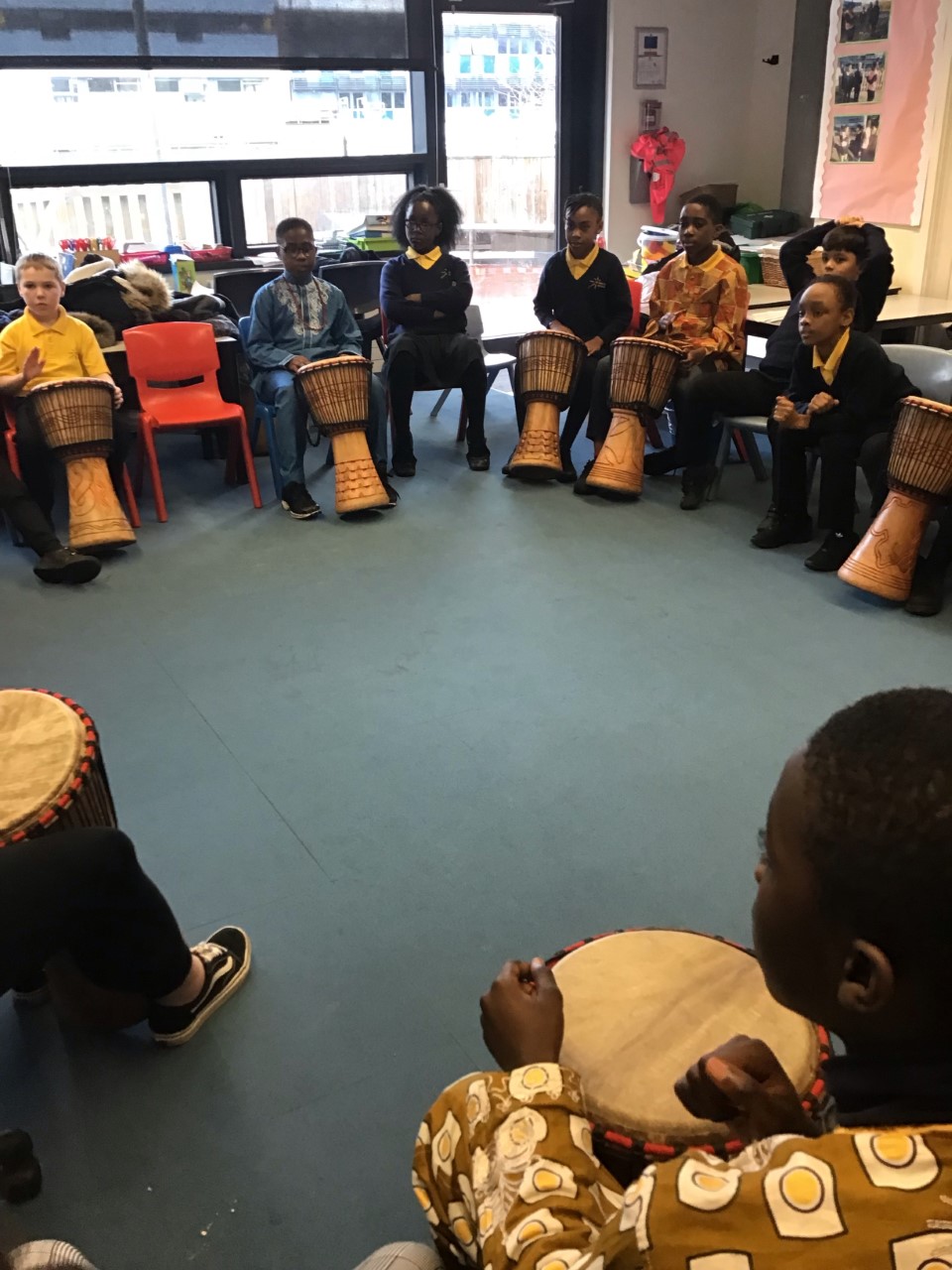 home for the rest of the children to try.
Miss Roostan and Miss Nwanokwai were able to put their expertise to the test and involve the pupils in a fun-filled activity which they all really enjoyed.