Virtual Open Events 2020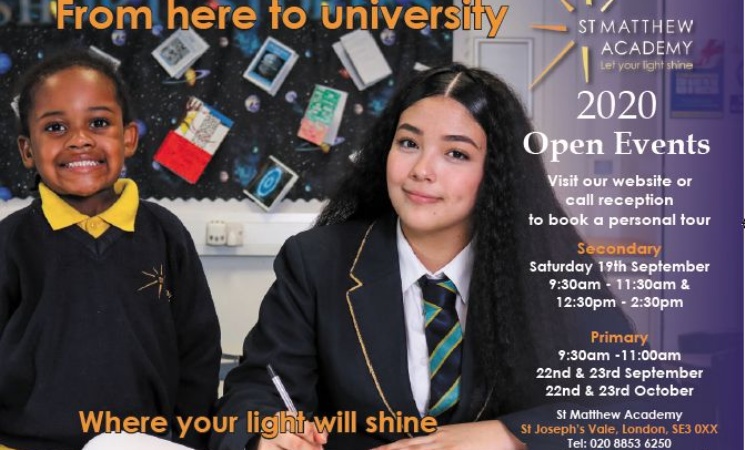 We are excited to welcome you to our 2020 Open Events in both our Primary and Secondary phases.
Please call our reception to book a personal tour on one of the following dates:
Secondary:
A huge thank you to all the parents and carers who attended a personal tour last Saturday.
Primary:
22nd & 23rd September 2020 or 22nd & 23rd October 2020 - 9:30am - 11:00am
For more information please download the flyer for our Open Events below.
Zoom Open Events:
Wednesday 23rd & Thursday 24th September
2:30pm - 3pm
Virtual Open Events:
Wednesday 7th & Thursday 8th October
2:30pm - 3pm
During these sessions, you will have the opportunity to meet with the Headteacher, Miranda Baldwin, Emma Thurston, Deputy Head and Ian Gunningham, Assistant Headteacher, Transition lead.
We are delighted that we will be joined by some of our Year 8 parents who will share their personal experiences of the transition to secondary school here at SMA.
There will be an opportunity for questions, it would be helpful if these could be posed prior to the session. Please express your interest in attending one of these events via email to admissions@stmatthewacademy.co.uk.
We look forward to seeing you then!
We are here to guide you through our amended admissions process; if you would like further information or to receive an application pack, please do not hesitate to contact our Reception on 020 8853 6250 or the Lewisham Admissions Team who will be delighted to help.