Our Academy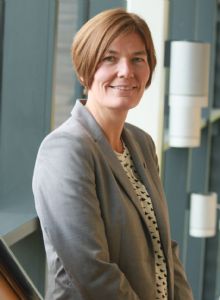 St Matthew Academy is a diverse, vibrant, Catholic, all through school for girls and boys aged 3 to 16. Our ambition is to provide an environment which stimulates intellectual learning and growth and which promotes excellence. Our motto is 'Let your light shine.' It is taken from St Matthew's Gospel and captures our belief in the unique quality of each individual. Our aim is to ensure that the talents and strengths of each pupil are encouraged, developed and celebrated.
Being an all through Academy, with our pupils located on one site creates many opportunities and advantages for our pupils. For example, we have created a shared educational ethos that supports children from 3-16 and provides high expectations and consistent pastoral care for all. Having the Academy phases (Early Years and Key Stages 1 to 4) working together, enables us to track every pupil's progress throughout their time with us. This allows us to address the 'dips' in learning, usually associated with transitions between key stages and transfers between schools. Our primary pupils have access to the specialisms, resources and facilities in our secondary phase more easily and in turn our secondary pupils benefit from taking on mentoring and leadership roles with our younger pupils. Our all through setting also offers our staff greater possibilities for professional development and learning, this ultimately benefits our pupils positively.
We are a school that welcomes pupils of all abilities; those who are academically gifted and those with talents in other areas. We ensure that all pupils can learn, achieve and flourish regardless of their starting point. We believe a great education is not just about what is taught, nor simply about the excellent exam results that pupils will achieve – it also involves first class pastoral care, an introduction to a wide range of experiences and instilling a belief in what is possible in every student.
I was delighted to be appointed as Head of School at St Matthew Academy in September 2016. Since starting at the Academy, I have been so impressed by our confident and hard-working pupils, dedicated staff and the strong working relationship with the parents and carers. I look forward to developing this relationship and in doing so further establishing St Matthew Academy in our local community, as an exciting, happy and successful school.
Ms Miranda Baldwin
Head of School